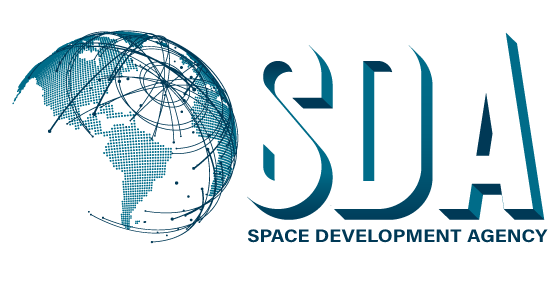 SDA Publishes Broad Agency Announcement for Mission-Specific Application Prototypes
The Space Development Agency (SDA) is seeking executive summaries and proposals through a Broad Agency Announcement (BAA) for software prototypes that enable the mission-specific needs of the National Defense Space Architecture (NDSA). The three technical areas addressed in this BAA are (1) Custody, (2) Navigation, and (3) Tracking.
The developed prototypes will be used to demonstrate novel technical capabilities as well as inform architecture trades between ground and on-orbit processing. The period of performance for all proposed efforts should end no later than September 30, 2021. Multiple awards are expected. Optional executive summaries are due July 15, 2020 for feedback (anticipated by July 24). Full proposals are due August 21, 2020.