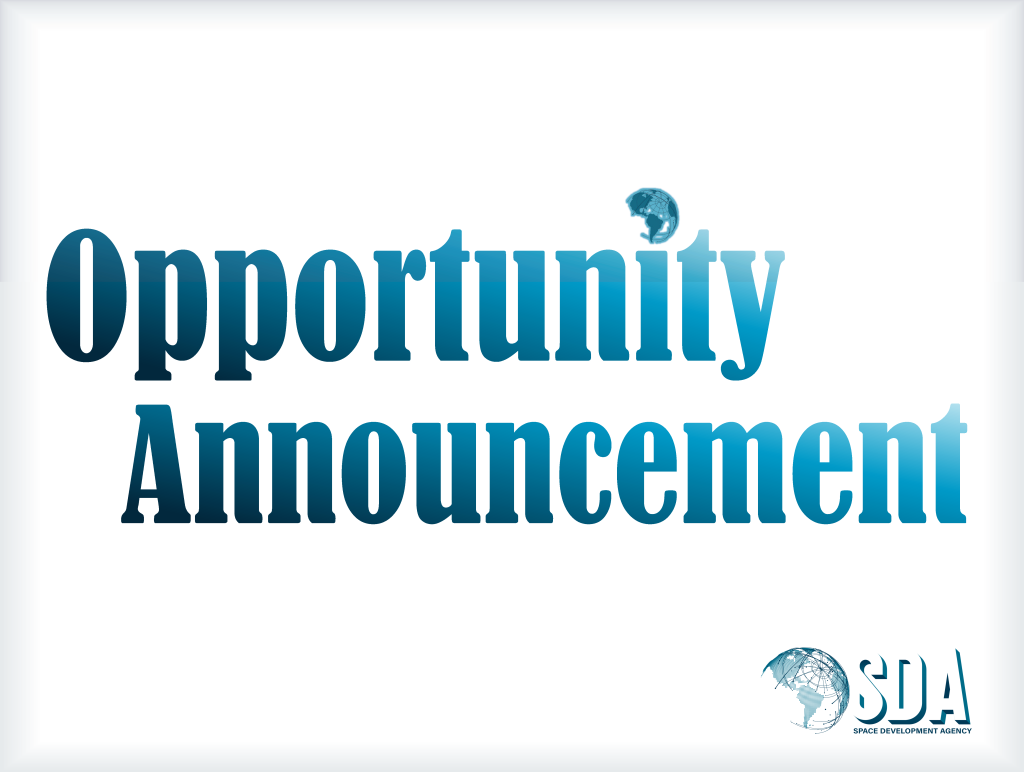 SDA Issues Call for Proposal Under STEC BAA for BMC3 Adaptable Processor, Application Spaces Compatible with Future PWSA Tranche Space Vehicles
Response Date: July 28, 2023
On June 30, 2023, the Space Development Agency (SDA) issued a call for proposals under the SDA Systems, Technologies, and Emerging Capabilities (STEC) Broad Agency Announcement (BAA), FA240123S0001, posted on SAM.gov on January 17, 2023. With this call, SDA solicits full, but concise proposals to perform engineering studies, analyses, and technical trades of a Battle Management Command, Control, and Communications (BMC3) Adaptable Processor (BAP) with different configurations providing specialized space-based high-performance computing capabilities for the Proliferated Warfighter Space Architecture (PWSA) missions deployed through the architecture's capability layers.
The PWSA will make use of a distributed BMC3 hardware and software framework with mission-specific processing, algorithms, and applications across its various capability layers.
The desired outcome of these studies is recommended requirements for a family of processing units for different applications that are compatible with future PWSA tranche space vehicles. The proposals will include recommendations for cost/performance trade-offs, common interface design and system architectures. SDA is looking for modular approaches that support open system configurations. 
To learn more about the call for proposals and submission instructions, please visit the link below.
Responses to this solicitation are due by 5 p.m. ET, Friday, July 28, 2023.