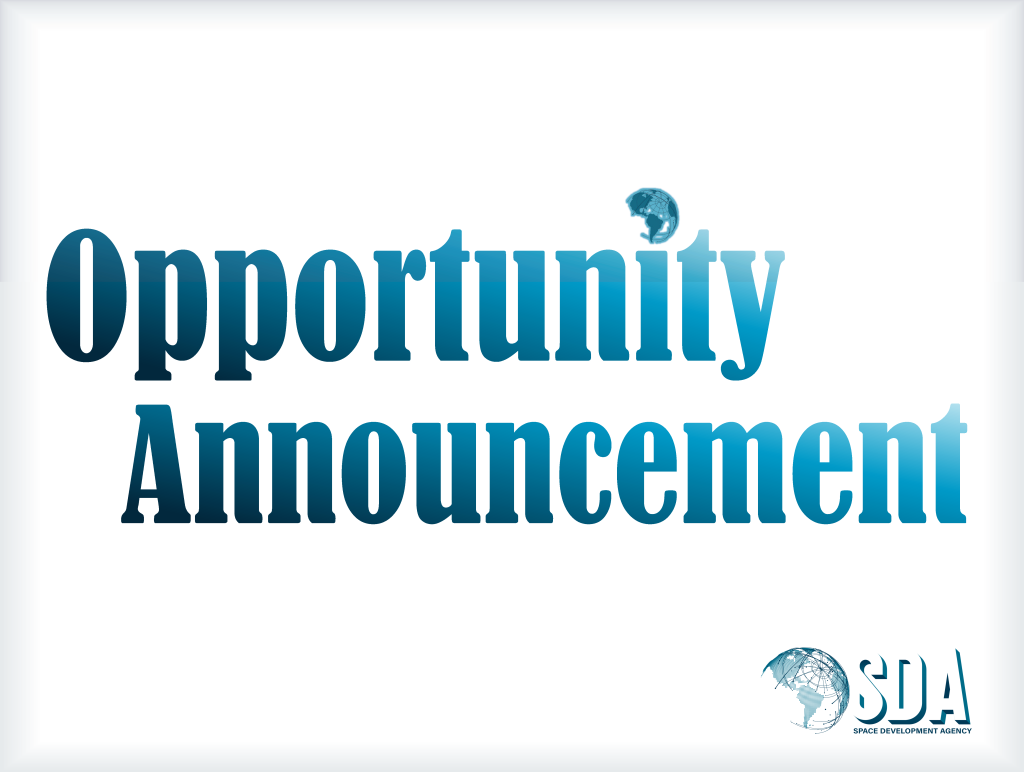 Space Development Agency Systems, Technologies, and Emerging Capabilities (STEC) Broad Agency Announcement
Original Date Offers Due: January 16, 2024
Through this updated Systems, Technologies, and Emerging Capabilities (STEC) Broad Agency Announcement (BAA), SDA is soliciting executive summaries, invited proposal abstracts, and invited proposals for novel architecture concepts, systems, technologies, and capabilities that enable leap-ahead improvements for future tranches of the agency's proliferated network of currently planned capability layers, or, that enable new capability layers to address other emerging or evolving warfighter needs.
SDA is seeking architecture studies, concepts of operations (CONOPS), modeling and simulation, system designs, key technologies, and/or risk reduction prototypes that are responsive to the following capability vectors:
Efficient Beyond Line-of-Sight Data Transport and Warfighter Communications
Advanced Target Custody, Warning, Tracking and Defeat
Global Battle Management
Although not required, SDA strongly encourages submitting an executive summary in advance of a full proposal to ensure interest and potential funding availability. SDA releases an updated Broad Agency Announcement (BAA) on an annual basis. Because SDA strives to always maintain an active BAA with similar focus areas, proposers are discouraged from submitting uninvited full proposals shortly before the BAA proposal due date simply to meet the submission deadline. They should consider instead submitting an executive summary to the subsequent BAA.
Please see the BAA for detailed descriptions of capability vectors and submission instructions.