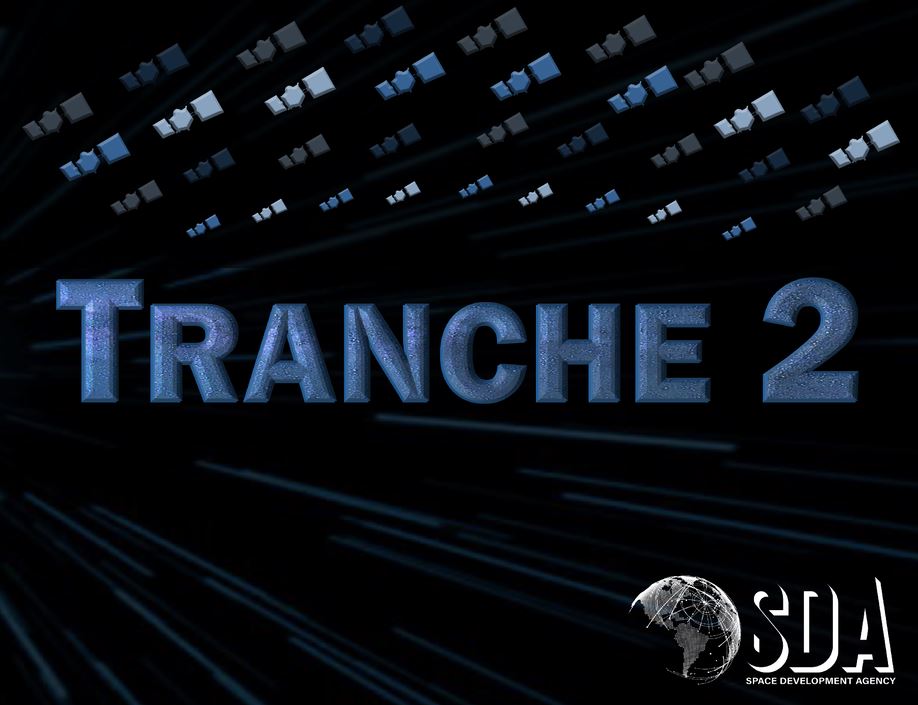 SDA Issues Solicitation for Tranche 2 Transport Layer (T2TL) Beta Space Vehicles
Updated Response Date: May 24, 2023 at Noon ET
The Space Development Agency (SDA) seeks U.S. industry proposals for the Transport Layer Beta variant space vehicles (SVs) that will form the foundation of Tranche 2 of the Proliferated Warfighter Space Architecture (PWSA).
The T2TL SVs will be similar to those currently under development for the Tranche 1 Transport Layer (T1TL) and Tranche 1 Development and Experimentation System (T1DES), with targeted technology enhancements, mission-focused payload configurations, increased integration, and greater production efficiencies. T2TL will provide global communications access and deliver persistent regional encrypted connectivity in support of Warfighter missions around the globe. Specifically, T2TL features multiple SV and mission configuration variants procured through a multi-solicitation and multi-vendor acquisition approach.
This solicitation is for the Beta variant of the T2TL as summarized in the table below.
T2TL Baseline Mission Payloads and Subsystems (included on all T2TL satellites)
(U) Three (3) optical communication terminals (OCTs);
(U) Ka-band mission payload;
(U) Networking and data routing subsystem;
(U) Navigation subsystem;
(U) S-band backup TT&C subsystem.
T2TL Variant
Unique Mission Payloads and Capabilities
Total SVs
Anticipated Number of Awards/Vendors
(U) Beta (b)
(U) S-band TACSATCOM mission payload;
(U) UHF TACSATCOM mission payload;
(U) Integrated Broadcast Service – LEO (IBS-L) mission payload.
(U) 72
(U) Three (3)
Performer SVs and communications systems must be interoperable with the SVs and systems developed by other Tranche 2 performers, as well as the performers deployed in Tranche 1. The SVs must have the ability to operate within an integrated common ground system.
Please view the full solicitation at the link below for additional information and submission instructions.
Responses are now due by Noon EDT on May 24, 2023.