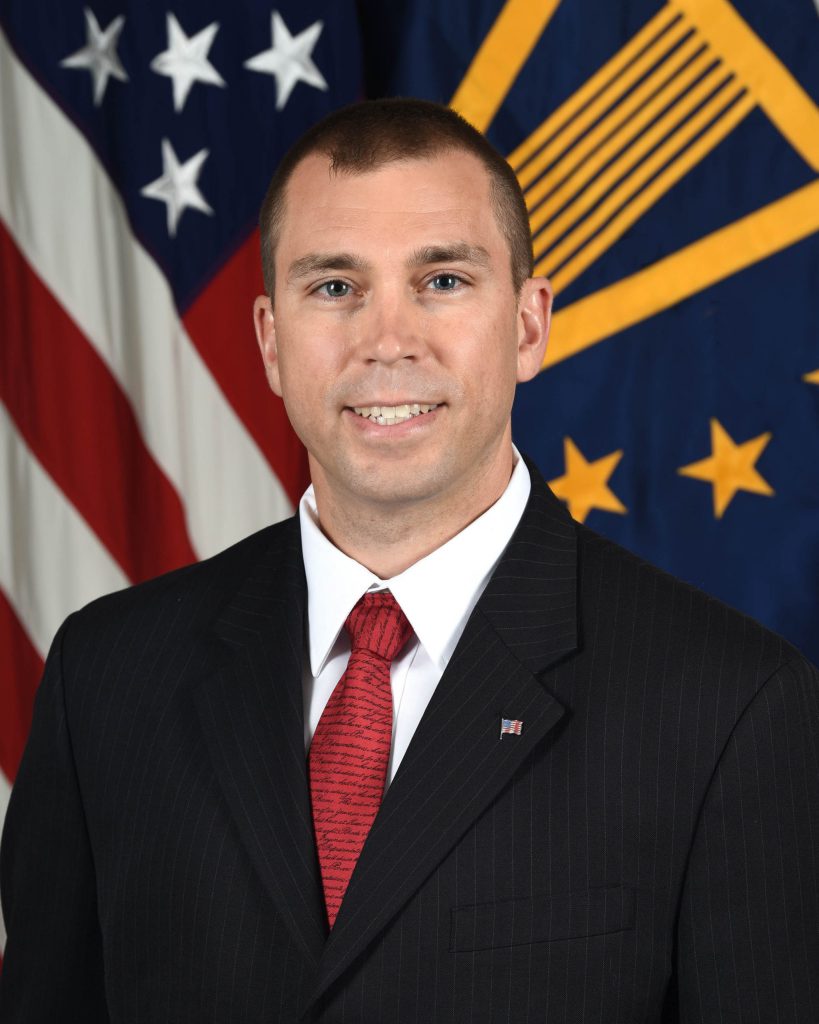 REDSTONE ROUNDTABLE: Space Development Agency poised to move fast
Date: January 4, 2022   |   Outlet: Redstone Rocket   |   By: Dr. Derek Tournear
Team Redstone,
Greetings from the Space Development Agency. As a new tenant, SDA is excited to join the Redstone Arsenal community.
To clear up any confusion, while we do have a space mission, SDA is not part of U.S. Space Command. Three months ago, SDA transferred from being a Defense Agency to the U.S. Space Force as a direct reporting unit. SDA has a lean and agile team of about 220 employees – civilians, military and contractors – who are experienced and empowered to move fast.
Recognized as the constructive disruptor for space acquisition, SDA's mission is to quickly deliver needed space-based capabilities to the joint warfighter to support terrestrial missions through development, fielding, and operation of the National Defense Space Architecture. SDA capitalizes on a business model that values speed and lowers costs by harnessing commercial development to achieve a proliferated architecture and enhance resilience. SDA will deliver a minimum viable product – on time, in two-year cycles (called "Tranches") – by employing spiral development methods, adding capabilities to future generations as the threat evolves.
Last year, SDA contracted with General Dynamics Mission Systems to establish state-of-the-art Space Operations Centers at Redstone Arsenal and Grand Forks Air Force Base, North Dokata, to serve as the two primary command and control nodes of SDA's proliferated satellite constellation in low Earth orbit. As SDA's ground segment, these ops centers manage the essential integration of SDA's network for a complete operational enterprise.
Both facilities will operate and control multiple-layer satellite operations for the Tranche 1 architecture, which includes transport and tracking satellites. SDA's Tranche 1 Transport Layer is the NDSA communication backbone consisting of 126 space vehicles in a mesh network, which will provide a resilient, low-latency, high-volume data transport communication system, and be ready for launch starting in September 2024, followed by the T1 Tracking Layer (the NDSA Missile Warning/Missile Tracking Layer) in fiscal year 2025.
about:blank There are currently approximately 20 SDA personnel at Redstone. Of these, four Army officers – Space Operations, Air Defense Artillery, and Field Artillery – play a critical role in ensuring that SDA capability delivery is informed by and provides solutions to Army operators. These officers serve as translators and validators for SDA, in roles that non-Army personnel cannot replicate.
Other personnel include acquisition, program management, and engineering professionals supporting SDA across its entire portfolio, drawing from the talent-rich community of space professionals in the greater Huntsville area. SDA's building is located on Patriot Drive, near other related activities such as Missile Defense Agency and Space and Missile Defense Command. SDA is constructing the operations center within an existing building, which is ahead of schedule. Once operational by late summer 2024, Team SDA will have approximately 70 personnel, a mix of civilians, military and contractors, on site performing space operations missions providing direct support to warfighters.
I envision continued SDA growth based on requirements for Tranche 2 and beyond. I want to thank the greater Redstone Arsenal community for your warm reception and look forward to becoming an integral member of the Federal Center of Excellence team.
Semper Citius!